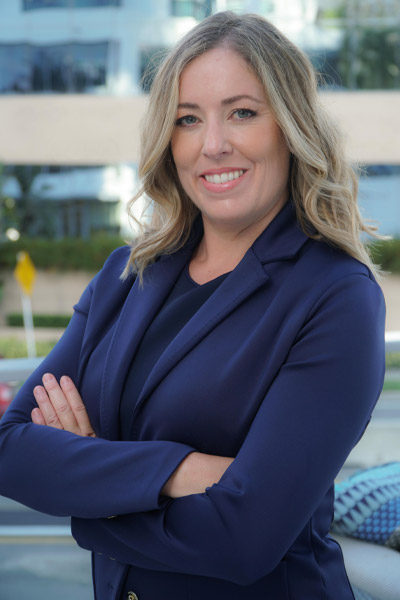 A National Reputation For Results.
Vanessa Ross is the President and owner of the Ross Legal Group. She focuses her practice on litigation representing homeowners and business owners who have experienced an insurable loss to property. She advises her clients on questions involving coverage and handles complex litigation involving all types of property damage. She has extensive trial experience involving damages caused by sinkhole, wind, water, construction defect and fire. She has trial experience relating to coverage issues such as misrepresentation in the application, exclusions, and scope of damages.
Prior to founding the Ross Legal Group, Ms. Ross worked for countless homeowners and businesses in getting the insurance recoveries they were entitled to. Before making the switch to representing policyholders, Ms. Ross was a partner at a statewide insurance defense law firm where she represented, advised and defended numerous homeowner and commercial insurance companies. She has investigated thousands of property claims and has advised insurance companies on coverage of all types of losses. She has litigated thousands of claims involving coverage and value of the damage to property for insurance companies. In this way, she has a unique understanding of the operations of insurance companies, their practices and strategies. She also understands how to properly analyze coverage for property damage under the insurance policy.
Ms. Ross attended law school at the Florida State University College of Law where she was a member of the school's Mock Trial Team and the Law Honor Fraternity Phi Delta Phi. During law school, she focused on trial advocacy and worked on claims for medical malpractice and catastrophic personal injury at a local law firm in Tallahassee.
Prior to law school, Ms. Ross graduated cum laude from the University of Florida with a degree in Business Administration and Decision Information Sciences.
Ms. Ross resides in Sarasota, Florida with her husband and two children.